These pages contain information about weather satellite related hardware and software:
A simple to build decoder/generator for HRPT, CHRPT, MHRPT and HRI (PDUS).
wsat: a program needed in combination with the decoder, to store and process the pictures
xrit2pic: a program to manage LRIT/HRIT pictures, transmitted by Meteosat 8 (MSG, Meteosat Second Generation).
xtrack: a satellite tracking program.

All software is free available: compiled (for Linux and Windows) and source code.

More info about new decoder developments here.
HRPT/Meteor/METOP/Fengyun decoder/generator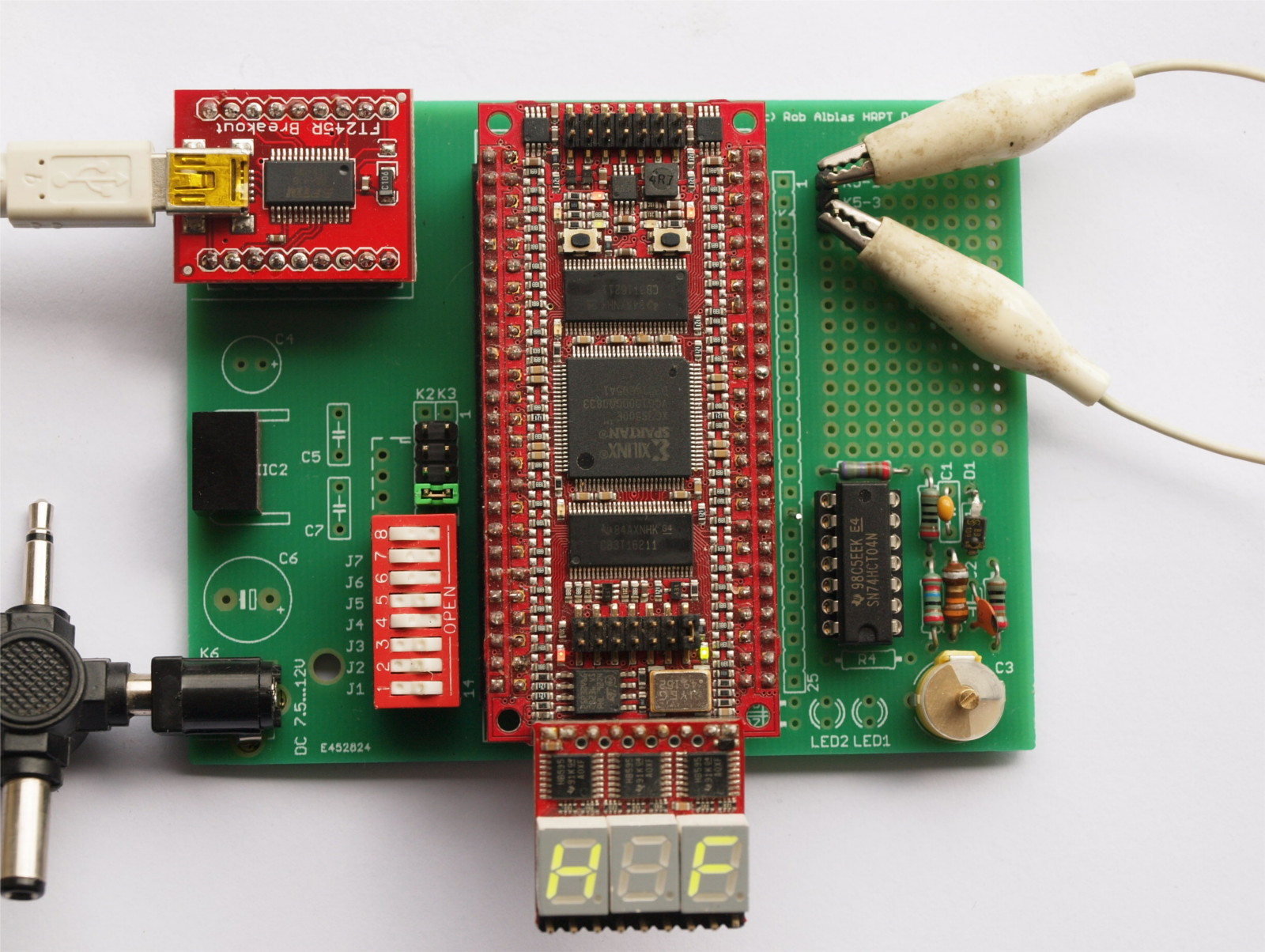 Received pictures
Meteor MN2-2
Fires Portugal, 18-6-2017, 12:00
FY3C, received 25-05-2017 using new hardware
FY3C, received 23-05-2017 using new hardware
FY3C, received 07-05-2017 using new hardware
MET7: last picture sent by Eumetcast, received 31-03-2017, 12:30
Metop-A, received 13-11-2016 using new hardware
Zonsverduistering
MSG2, 20-03-2015, 09:30
MSG2 movie
GOES15, 21-8-2017, 17:00
---
First data received from DVB-S2
MSG2, 28-12-2014, 11:35
Received by F. Duttke with GODIL-decoder beta version; processed using wsat
Meteor-N2 19-8-2014
Meteor-N2 20-8-2014
Received by B. Schellekens with GODIL-decoder; processed using wsat
Meteor-N2 11-1-2015
Meteor-N2 11-1-2015, part
<!_-