Receive NOAA weathersatellites using a 16 euro SDR receiver
Info received:
NOAA 19 (freq.: 137.1 MHz)
date: 9 jan. 2013
time:12:30 UTC
Location: the Netherlands, Hilversum
Max. elevation: 85 degrees.
Antenna: cross-dipole, no earth plane; in loft
Processing
SDRSharp, V1.0.0.1000 (Windows; simple netbook)

WFM, bandwidth 40 kHz
1024 bps
AGC Off (RTL and Tuner)
Gain set to max. (47 dB)
Recording: 16 bits PCM, Audio

Postprocessing using Adacity (Linux):

Amplify: menu Effect -> Amplify (wav-file generated by SDRSharp has low volume)
Write-out wav-file with 11025 rate

Show results; wxtoimg (Linux)
NOAA19, 9-1-2013, 13:30

---
NOAA19, 10-1-2013, 13:20

---
NOAA19, 10-1-2013, 13:20 (same pass, msa)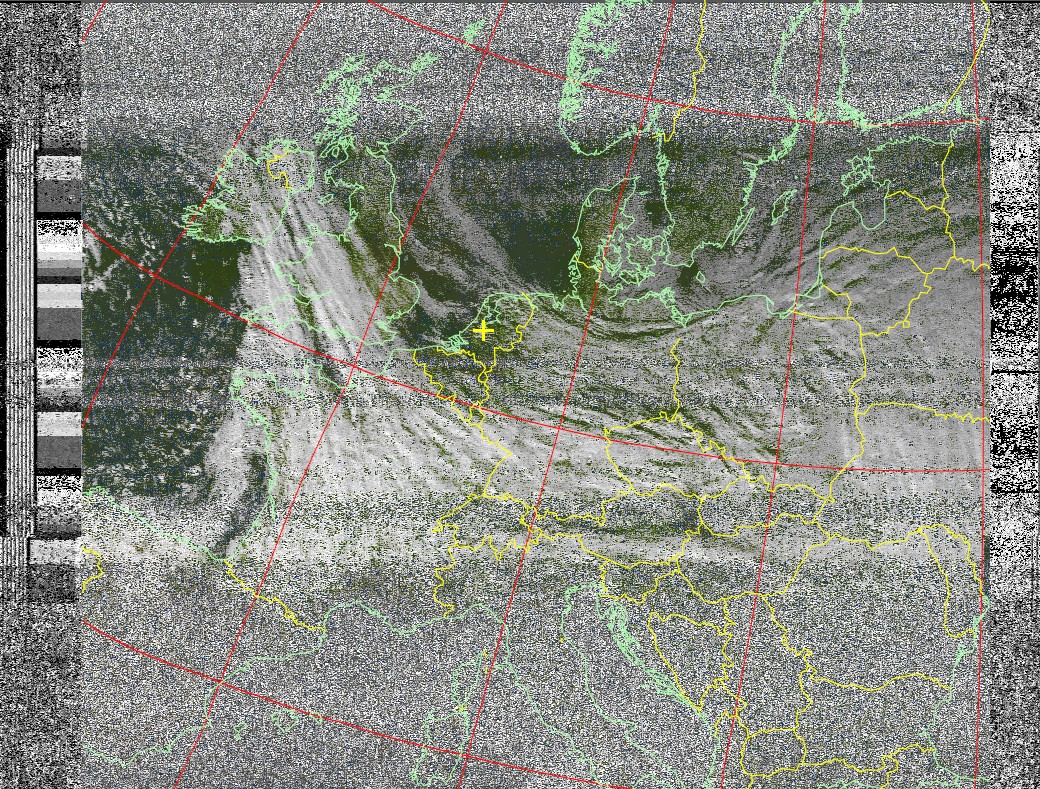 ---
NOAA19, 10-1-2013, 13:20 (same pass, hvct)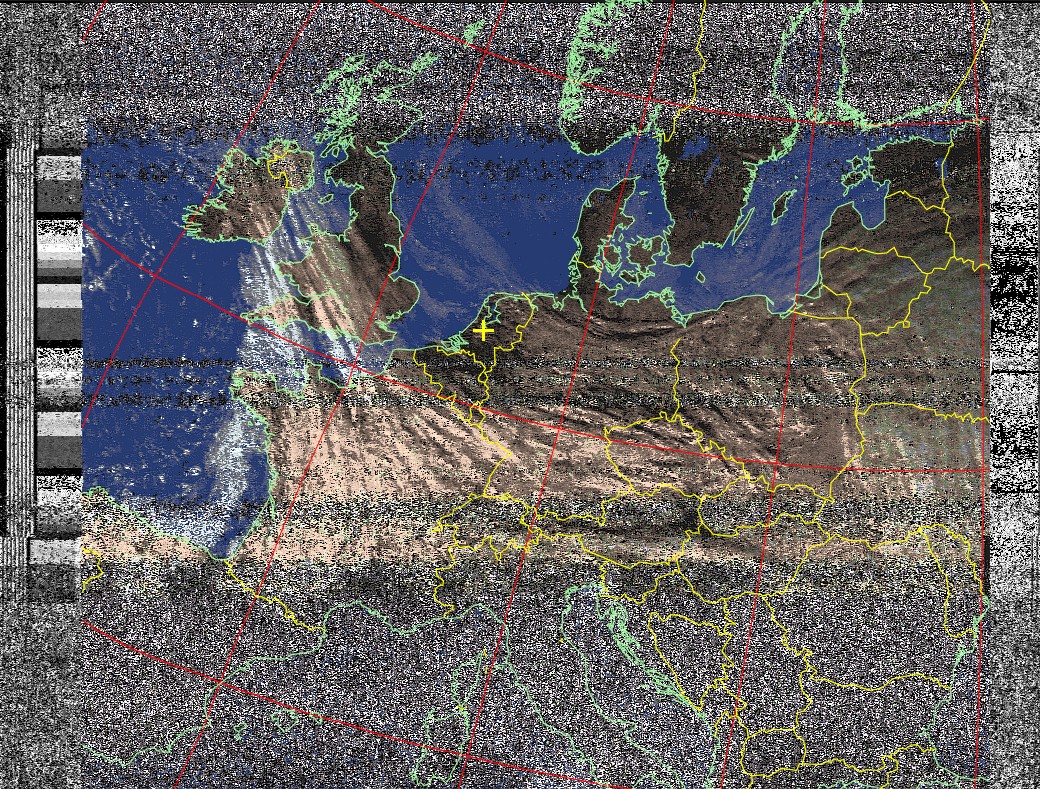 Next screenshot of SDRSharp is made AFTER recording!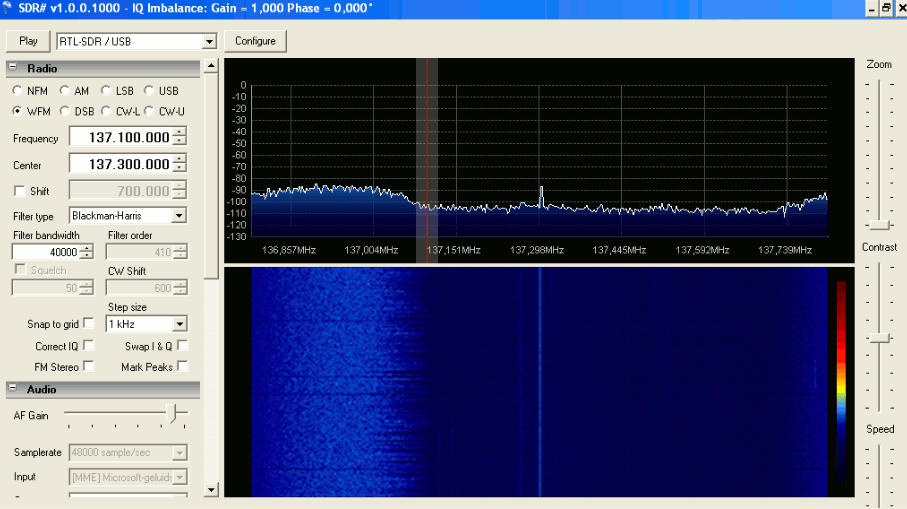 Some notes
For some reason SDRSharp shows 'something' exactly at the center frequency. Setting receive freqeuncy at center, it sounds like a carrier is received. Changing the center frequency, this 'carrier' always stays at the center frequency. So it is not something received! For this reason I did set center frequency besides the receiving frequency!
There are 2 FM settings: W(ide) FM and N(arrow) FM. Besides, the bandwidth can be adjusted.
Even if the filter bandwidth is kept the same the results of WFM and NFM are NOT equal. Apparently NFM uses a demodulator with narrow bandwith, WFM with wide bandwidth, and after these demodulators the bandwidth filter is located.
NFM seems to be too narrow for APT; it sounds "aggressive"; and noise is modulated.
WFM, with filter bandwidth set to 40 kHz seems to give best results.
My receive conditions are far from ideal; in-house antenna, no pre-amplifier, long Coax cable.
---
Results Peter Kooistra (9-9, 12:18)
Used:
WSP 137 antenna (sort of turnstile)
SDR Hana Nano