Iceberg A-68A moving around near South Georgia
Frames: MSG4, 1 each day, at 16:00, from october 1 2020 till march 4 2021
Generated with xrit2pic, using HRV, VIS006, VIS008, IR_016
Clouds sometimes hide the ice berg. Best is to play this at high speed (e.g. 10 frames/sec) , or use your mouse to move forward/backward in time.
Situation 2-12-2020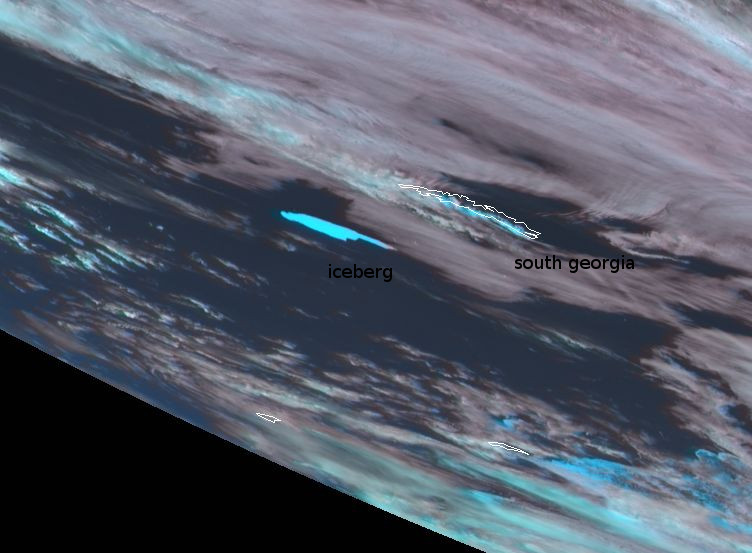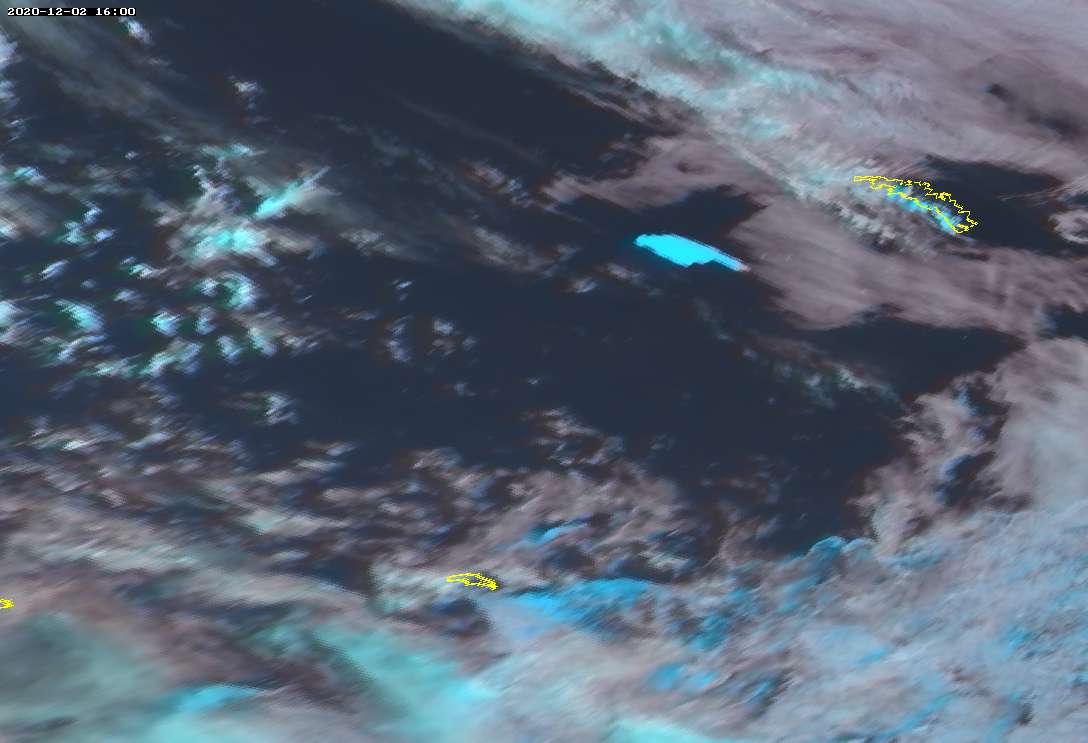 The movie: