Installation DLL's for xrit2pic, xtrack, wsat etc. (Windows only)
These dll's are needed for all my gui-based programs, like:
xrit2pic.exe
wsat.exe
xtrack.exe
Easiest is to install the dll's in the same directory as the executable(s).

If these executables are installed in one location you need to install the dll's just 1 time, at that location.

Installation of a new version of (one of) the programs does not need a re-installation of the dll's.

Installation program to run: setup_gtk20dll.exe
---
First page; just information.
Click Next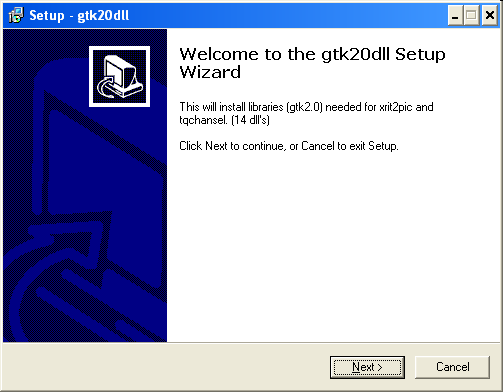 ---
Second page; the folder in which the dll's will be installed.
Make sure this is the same directory where you also want to install the executables.
Folder c:\Program Files may give problems on Windows Vista, 7, 8 etc.
You may choose another location here.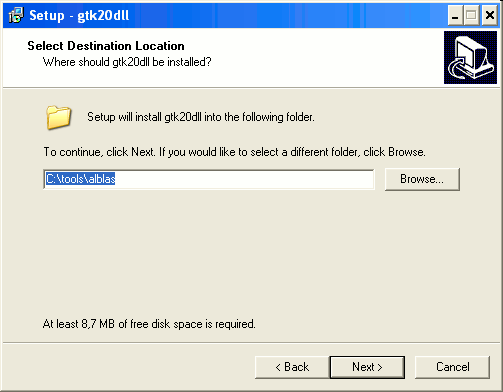 ---
Third page; click Install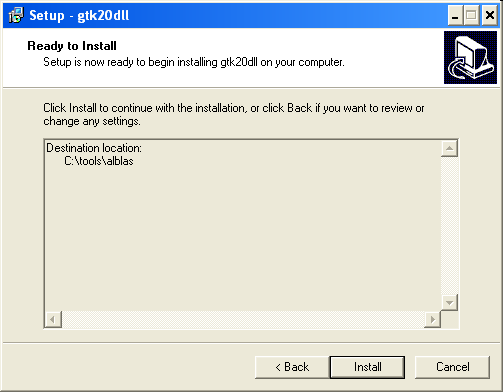 That's it.
---
List of dll's:

zlib1.dll
intl.dll
libatk-1.0-0.dll
libglib-2.0-0.dll
libgmodule-2.0-0.dll
libgobject-2.0-0.dll
libpng12-0.dll
libcairo-2.dll
libpango-1.0-0.dll
libpangocairo-1.0-0.dll
libpangowin32-1.0-0.dll
libgdk_pixbuf-2.0-0.dll
libgdk-win32-2.0-0.dll
libgtk-win32-2.0-0.dll

unins000.exe
unins000.dat